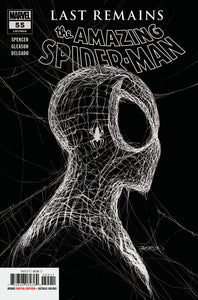 LAST REMAINS CONCLUDES!
•  "LAST REMAINS" ends and will make you look at Spider-Man differently. It'll make Peter look at himself differently.
•  If you thought the buildup TO Kindred was intense, the fallout FROM Kindred is even more devastating.
Rated T+
This Item may be cheaper at the BuyMeToys.Com Storefront.